People of Downtown - Kai Siallagan

Posted on : Tuesday, September 27, 2022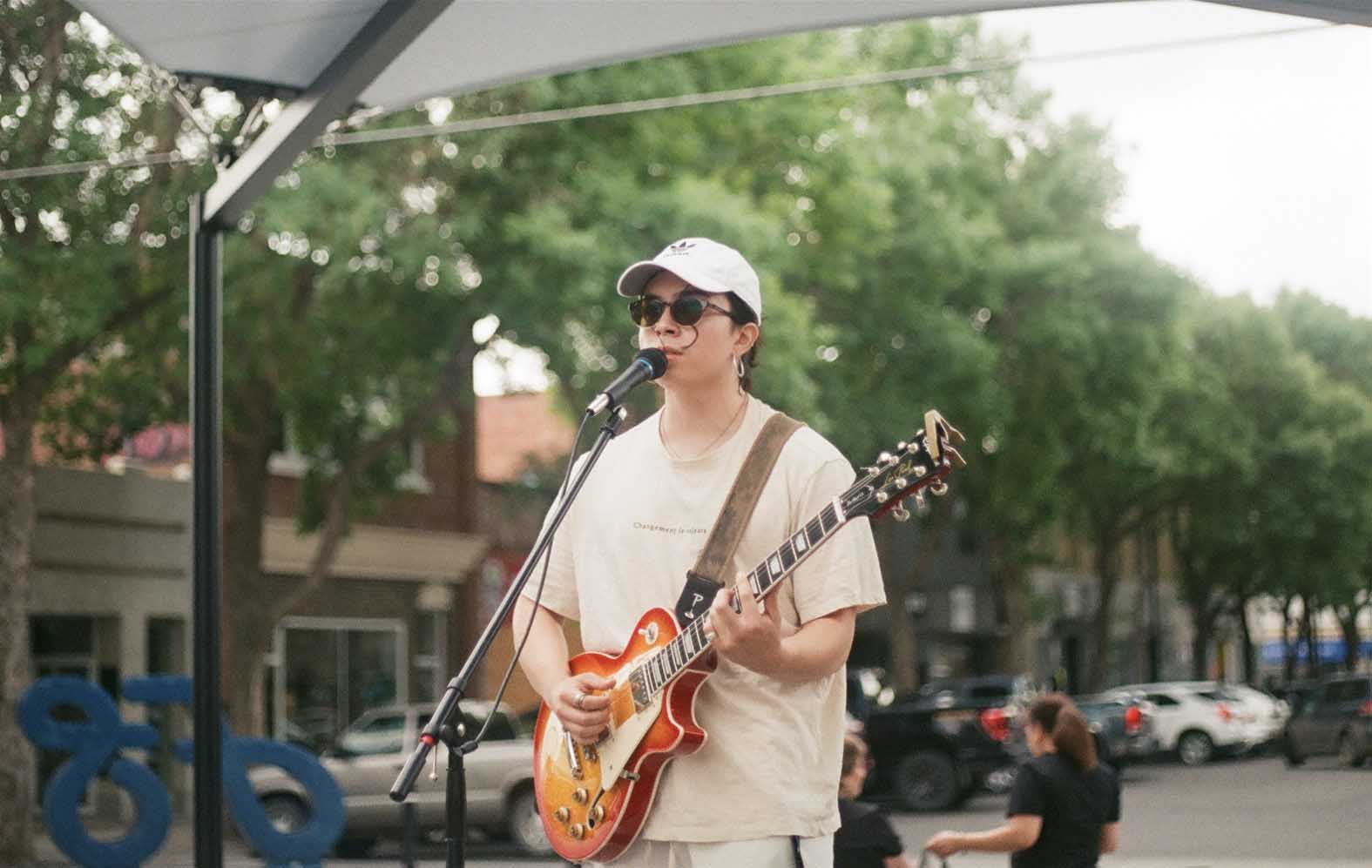 After just under three years of not performing in the public eye, Kai Siallagan brought his talents (and guitar) to the Downtown Farmers market this summer! Kai was one of the many local artists who played on the Festival Square stage this year in the Downtown Farmers market's return to Sixth Street. Playing primarily pop, alternative, and Latin pop, he described his return to performing as a great experience, pleasantly surprised with the reception, atmosphere, and weather.
Kai started playing guitar while in elementary school, getting basic lessons from his dad before teaching himself how to do the rest. While he more or less plays guitar to accompany his singing, Kai additionally plays piano and the drums, two instruments he got to practice and improve throughout his involvement in high school jazz band and choir groups.
Prior to playing at the Farmers Market this summer, Kai had only been to the market once before, several years ago, "Since the last time I was here, it seems like there's a lot more community engagement and things to do". While he only spends a couple months out of the year living in Lethbridge, he finds himself Downtown more often compared to any other part of the city, walking around, and enjoying all the different shops. For the majority of the year, you can find Kai in Kingston, Ontario working towards his Bachelor's Degrees in History and Global Development Studies at Queen's University.
Other than music, his interests and hobbies include going to the gym, cooking, and reading. Fun fact: Kai is currently working on learning his FIFTH language, as he currently speaks English, French, Spanish, Indonesian, and soon Chinese! Among his future plans are graduating from Queen's, going to Law School, and selling his motorcycle on Kijiji (85, 1 Litre, with a strong engine), not necessarily in that order.
Thank you, Kai!