Dates & Times:
August 8 – 26, 2017 | Yates Theatre | Music-Comedy Revue
Barn Dance
Southern Alberta loves country music and New West is embracing our country roots. Barn Dance features the best of country music new and old. With a nod of our Stetsons, New West pays homage to the music played in tractors and trucks all over this province. Grab your favourite guy or gal and come down to the final show in the "old" Yates. Feel free to sing along or stand and dance in the aisles.
New West is rocking the rodeo with this show.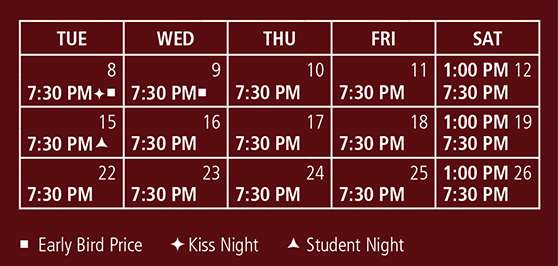 Purchase your tickets today!
Phone: 403-329-2616 starting on May 2, 2017 @ 2pm
Online: www.newwestheatre.com/tickets/
In Person: Yates Memorial Centre (New West Theatre office), 1002 – 4 Ave South
Ticket prices include GST and service charges
Online Ticketing, Will Call, and Phone Order ticketing are now available to ALL customers and there is no extra charge.
Group and school rates are available by calling our administration office at 403-381-9378
New West Theatre reserves the right to change productions, dates and prices without notice